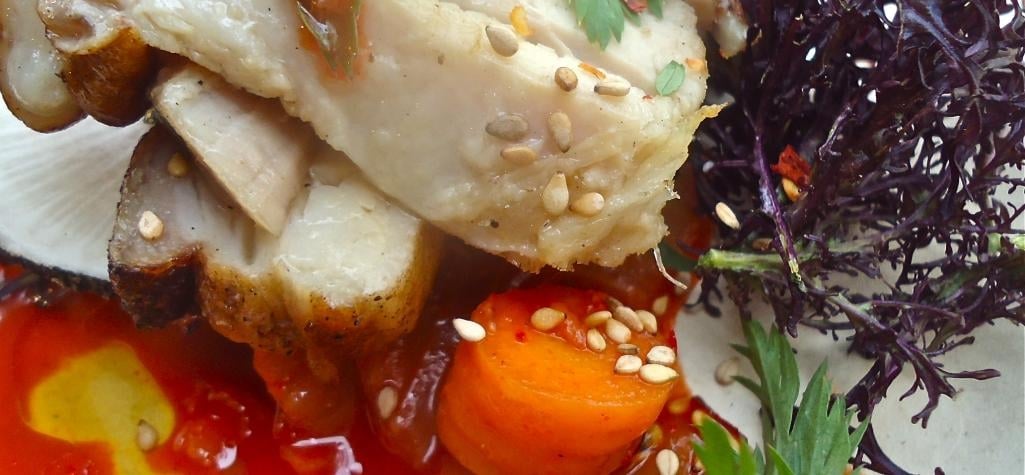 "ALL IN" AT PALMETTO BLUFF'S MUSIC TO YOUR MOUTH
Published on Jun 20,2023 By Verb
Fall is an awesome time of the year to be in Bluffton, SC! Not only is it the season for oyster roasts and all manner of outdoor activities, when the calendar rolls over to November then it's time to gear up for Music to Your Mouth (MTYM) at Palmetto Bluff. Attending the Culinary Festival during this week-long event is an honest-to-goodness gift of the highest order, if you are, like me, a foodie.
Music to Your Mouth is now in it's seventh year of laser-focusing attention on all things delicious and Southern set against the beguiling beauty of Bluffton's Palmetto Bluff. And being the good neighbors they are, MTYM dedicates a portion of ticket sales to local non-profit Second Helpings, who distributes food destined for landfill to the disadvantaged in Beaufort, Jasper and Hampton Counties in South Carolina.
During the week leading up to the crescendo of the Culinary Festival (and afterwards too) there are food-centric events like a "foraging cruise" nearby Daufuskie Island, a cooking class with James Beard award-winner Chris Hastings and a floating cocktail party aboard the resort's circa 1913 yacht, dubbed the "Stink & Drink". Add in the annual Potlikker Block Party and the Kiss the Pig Oyster Roast and you'll find that the "best sips, swills, sweets and savories in the south" and the most "talented local and regional chefs and artisans" are to be found at MTYM.
Not only that, but this year there was even a "bacon forest" – I am not joking people! The Culinary Festival also included a veritable king's cellar of fine wines and spirits for the sampling and cooking demonstrations by the likes of celebrity chefs Kevin Gillespie, Mike Lata, Sean Brock, Hugh Acheson and Ashley Christensen. Southern Foodways Alliance director and all-around Southern food enthusiast, John T. Edge, hosted all "proceedings" for the day.
Even with all the regional chef-celebrité under the tent it was exciting to see local favorites Orchid Paulmeier (One Hot Mama's), Ted Huffman (Bluffton BBQ) and Matt Jording (Sage Room) bring on the creativity. Ted's creamy, smoky pork barbeque with traditional crunchy slaw started my culinary tour off right! Orchid kicked it up with her "Lowcountry sushi" and Chef Jording's duck with microgreens and crisp sesame noodles was perfection on a plate.
Other favorites were Chris Hastings lamb with quinoa and Craig Diehl's paté wrapped in pastry. I am not exaggerating when I state that everything I tasted was over-the-top fantastic. However, I will go out on a limb or rather a palm frond, and pin my top taste "award" of the day on Chef Sean Brock (Husk & McGrady's restaurants in Charleston, SC) and his 'apple salad'.
At first glance this plate deceivingly presents a few crisp apple slices with what appears to be black sawdust on top. Huh? Just dig in with a fork… and surprise! There's local lump crabmeat nestled underneath the black butter (not saw dust!) and thin apple slices, lightly drizzled with delicious hazelnut oil and circled with a trace of bright green tarragon puree. Managing to get a bit of it all in one bite, it was in two words: extraordinary and sublime, all at once. Chef Brock, you did it, again. If my mouth could swoon then it just did… and I'll be trying to figure out how to make black butter for the next month.
Once again the Music to Your Mouth Culinary Festival delivered the goods – in every way possible, I may add. If you've never been, its a unique and wonderful foodie experience like no other, and if you have, then lucky you! Either way, may the foodie Gods (and the fine folks at Palmetto Bluff) hold another fabulous MTYM in 2013 – count me all in!
More Trending Stories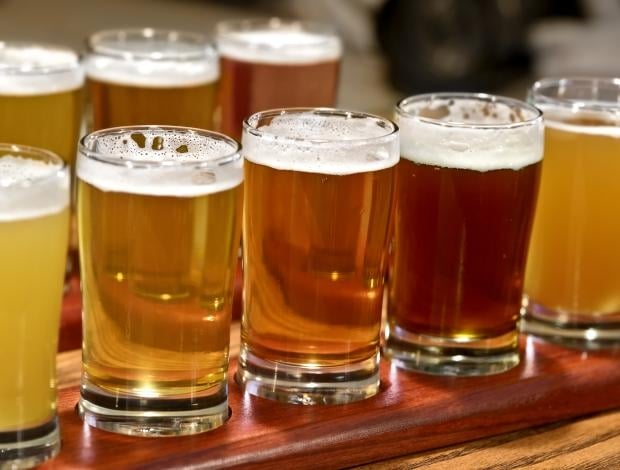 FIRST SIP: SOUTHERN BARREL BREWING CO.
Down here in the Lowcountry, beer was, for many years, served in cans, bottles, on tap and in kegs just like every other part of the country. Beer in...
Words from a Native… Josh Cooke ❤ Bluffton!
Attempting to understand why Bluffton natives and long-time residents adore their town is not as easy as one might expect at first thought. To truly...