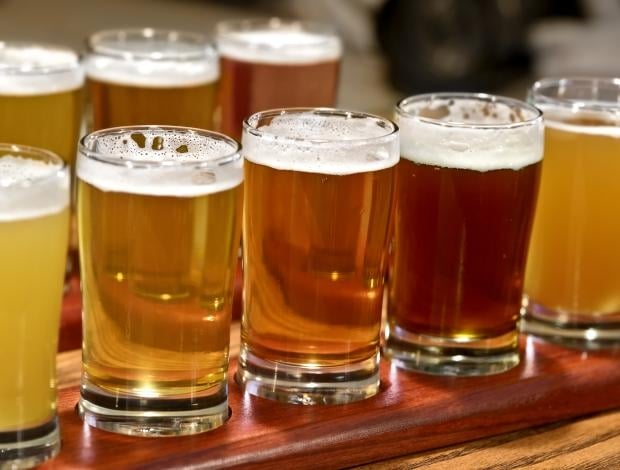 FIRST SIP: SOUTHERN BARREL BREWING CO.
Published on Jun 20,2023 By Verb
Down here in the Lowcountry, beer was, for many years, served in cans, bottles, on tap and in kegs just like every other part of the country. Beer in a can was referred to as a "cold beer" and the keg was the beverage of choice for many a shrimp boil and oyster roast. The old stand-bys were Pabst Blue Ribbon (PBR), Budweiser, Miller and Schlitz. The most exotic beer we saw was when someone drove back from a trip to Colorado and brought a case or so of Coors. Today you'll find much more on tap when visiting Bluffton, South Carolina.
Things have certainly changed in the beer world and it is with much excitement that the two newest entries on the Bluffton beer scene – craft beer breweries – have been greeted by locals and visitors alike. Southern Barrel, located in Buckwalter Place currently offers 11 beers on tap and in tasting flights, all brewed on site in old whiskey and wine barrels. Also worth a mention is their rustic atmosphere and love for the outdoors. Enjoy a date night inside or join a group in the beer garden with gorgeous southern sun.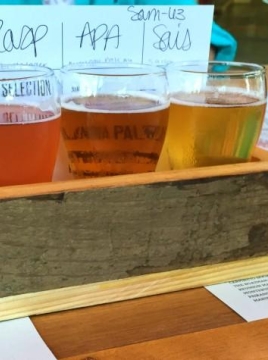 On a recent Friday night, our group of beer aficionados sampled just about every brew on the menu in the outdoor beer garden. A favorite of all was the Saison with a "Bubblegum nose with a peppercorn finish" closely followed by the India Pale Ales – "Balanced finish with lingering hop flavor": The beer- related food was also top rate – beer braised sausage with whole grain mustard and sauerkraut, pimento cheese and bacon grilled cheese panini and turkey and avocado club sandwiches. They also offer some good red and white wines for that wine only drinker in the group.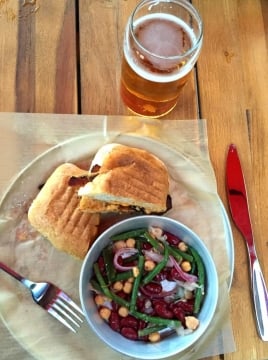 River Dog Brewing Company in the Riverwalk Center is noted for its Riverwalk Empire, a rustic "classic American Pilsner" and "Lowcountry Ambrosia" a brew of honey sweetness perfect for a hot summer night. Ambrosia was considered by the ancients to be the "nectar of the gods" and many Lowcountry beer drinkers agree that craft brewed local beers are the modern manifestations of those age old refreshments.
River Dog Brewing Company offers tastings and tours of its shiny new brewery most days until 8:00 pm and 9:00 pm on Friday and Saturday nights in Bluffton. Take the opportunity to catch up on ABV (Alcohol by Volume) and IBU (International Bittering Units) of some unique and satisfying cold beer – dogs are welcome at the outside tavern and a bowl of cold water is always on tap for them.
More Trending Stories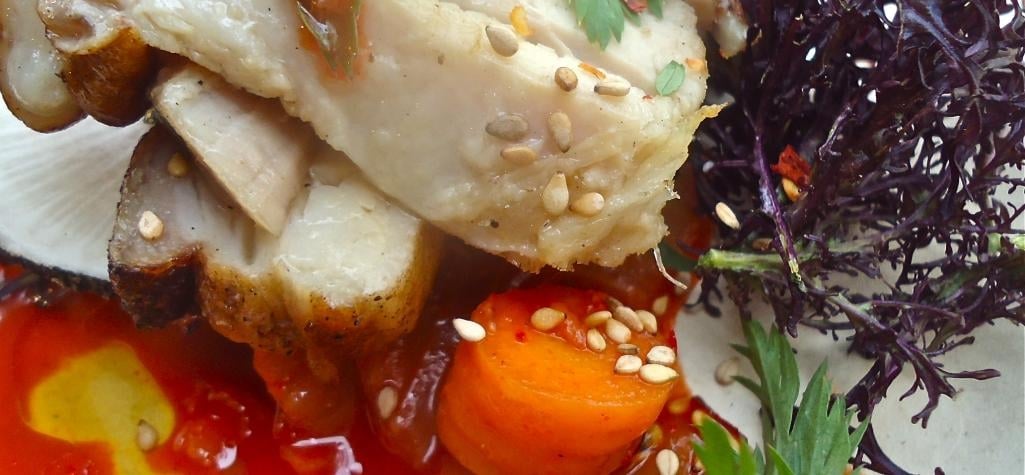 "ALL IN" AT PALMETTO BLUFF'S MUSIC TO YOUR MOUTH
Fall is an awesome time of the year to be in Bluffton, SC! Not only is it the season for oyster roasts and all manner of outdoor activities, when the...
Words from a Native… Josh Cooke ❤ Bluffton!
Attempting to understand why Bluffton natives and long-time residents adore their town is not as easy as one might expect at first thought. To truly...